Last Monday's new proposal from the Greek government (attached at the bottom of this entry) for the Eurogroup, less than seven days before the payment to the International Monetary Fund is officially due. The proposal contains 7.9 billion euros in measures, of which 7.3 are from increases to tax and social security contributions in a country that no longer has any tax collection capability.
Alexis Tsipras' proposal, that will be carried to his meeting with the Troika representatives today, has many possibilities of being rejected by the Eurogroup, as there are important disagreements, even if the mainstream media talks about "progress". In any case, different European Parliaments (including the Greek one) will have to approve it subsequently in plenary session.
What seems clear is that without an important release of the illegitimate debt, there doesn't seem to be a fair path for the Greek population, that sees day by day how they are brushed aside by the creditors.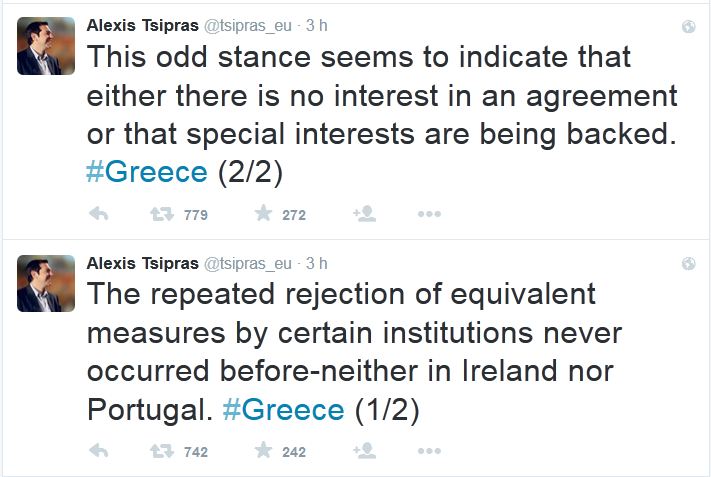 You can download the proposal HERE.
Greek-proposal-June-15